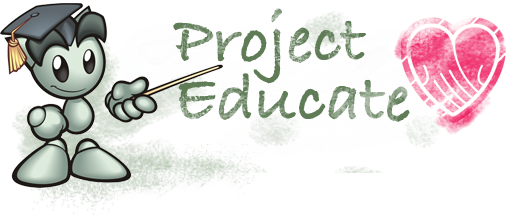 Project Educate Continues!!!
projecteducate is a group and all updates from individuals during their weeks listed below will be posted over there! So be sure to join or watch for the full updates! If you want to partake in Community Week by writing an article then just note the group with your ideas!
How it Works
projecteducate
started with purely CV run weeks. Those were weeks focusing on a specific art form brought to you by your lovely Community Volunteers. As well as these epic seven days of awesome, we've now introduced two more
themes
which run on a bi-monthly basis. Those are Community Weeks, which include articles from members of the dA community - and Artist Toolbox Weeks which include a mixture of articles focusing purely on the 'tools' of the trade. If you're interested in either please note
projecteducate
!
April 28th - May 4th
Community Week
MiloticScale
and MOAR!
May 19th - May 25th
Artisan Crafts with
cakecrumbs
&
Brookette
June 8th - June 14th
Traditional Art Week with
jane-beata
June 23rd - June 29th
Community Week
MiloticScale
and MOAR!
July 14th - July 20th
People and Portraits week with
Kaz-D
and
3wyl
August
Galleries Week with the Community Volunteers!
September 1st - September 7th
Community week with
MiloticScale
and MOAR!